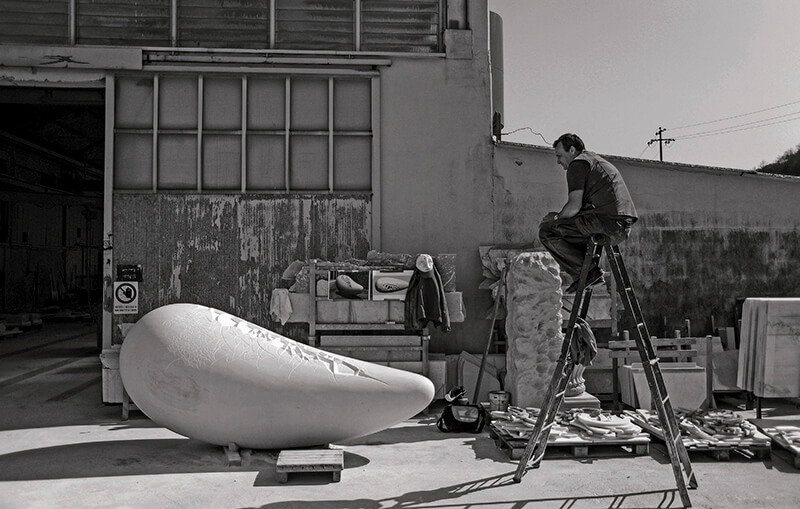 Explore from Desktop to better experience
Next page
«Grain of Life» at the factory Decormarmi, Chiampo Vicenza Italy 2008
I worked on the sculpture "Grain of Life" together with the Italian company Decormarmi, which for already more than half a century, produces unique works of stone.
Arriving at the factory, I was surprised when I learned that the CEO, himself a hereditary stonecutter, was willing to work with me on
the sculpture. Introducing himself, he held out his hand and gave his name: Angelo. I shook his hand and, in return, introduced myself: Michele. So between us we got Michelangelo.
Since then, we became close friends, and I dream to work again with this amazing man and master.