Leonardo
In the Soviet Union public spaces were presented by town squares, where demonstrations and meetings were usually taking place.
The understanding of public space in a modern context didn't exist then at all. There were no multifunctional complexes where people could come with friends and families to spend their days off: to go
to the cinema, to sit in a cafe, to make purchases, to visit exhibitions. Therefore it was always interesting to me to understand what would be the correct approach to creation of such space, where each plastic art and architectural element works for the general atmosphere.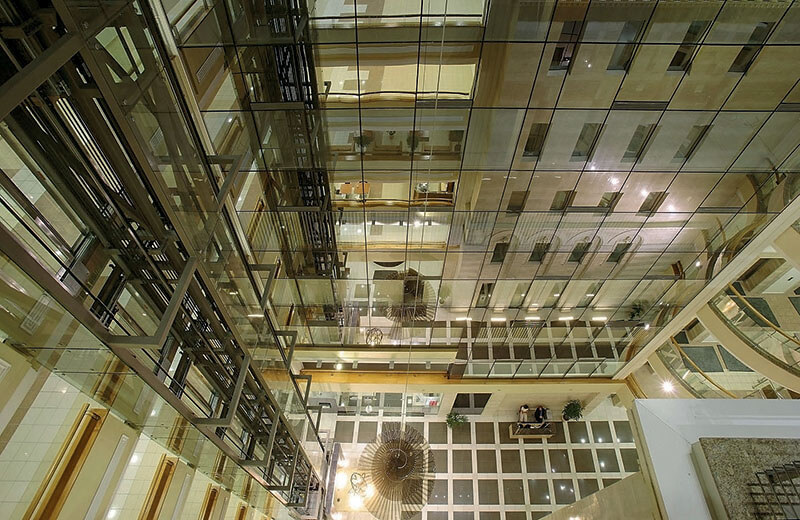 Kiev Business Centre "Leonardo" became the first experience of this kind, carried out by me. By the time when I became involved in the project, the construction of the object had already lasted for almost a decade. As the new business centre was decided to be built on the spot of an architectural monument, which couldn't be demolished, architects had literally to "embrace" the old building within a new construction.